Zippity Doo Dah Trade Show Displays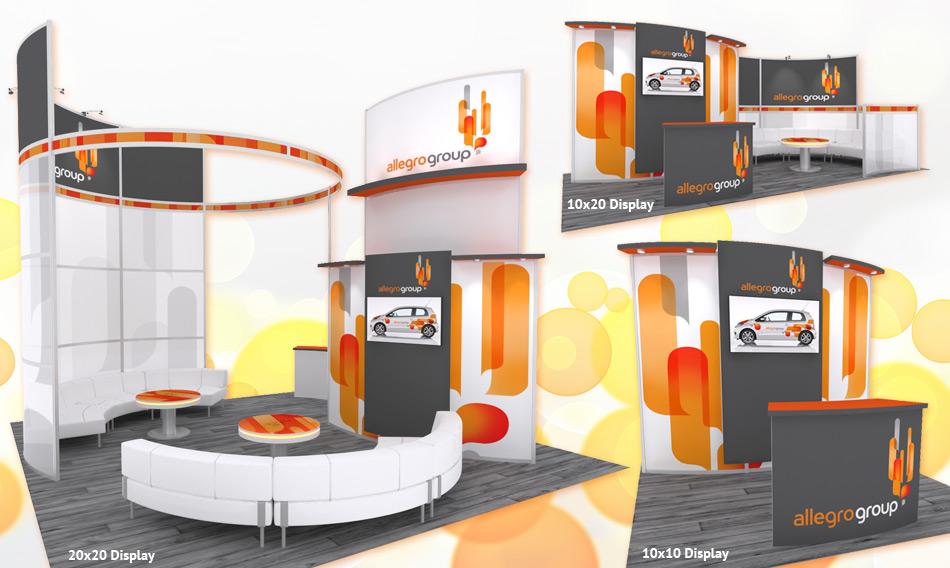 Zippity Doo Dah Trade Show Displays features 3 different booth size configurations (10×10, 10×20, and 20×20)

Stand out at your Tradeshow
Get comfortable with the Zippity Doo Dah Trade Show Displays. They feature large, bold graphics, curved structures, and casual seating for 10-12 in the island version and 6 in the 20 ft. inline version. Your guests can charge their smart phones or tablets with the MOD-1430 coffee table charging stations.
Each charging station can be branded and comes with an attractive LED perimeter glow. You will also find ample storage with a full-size closet and a reception counter with a locking door and shelf. In addition, the island soars to 16 ft. on two curved towers so your brand will be seen from across the show hall, attracting attention from every attendant.
Not enough? There are monitor options, downlighting, uplighting, and a plethora of other accessory options to make these unique displays even more perfectly crafted to your particular needs.

Present your potential customers with a comfortable and inviting meeting space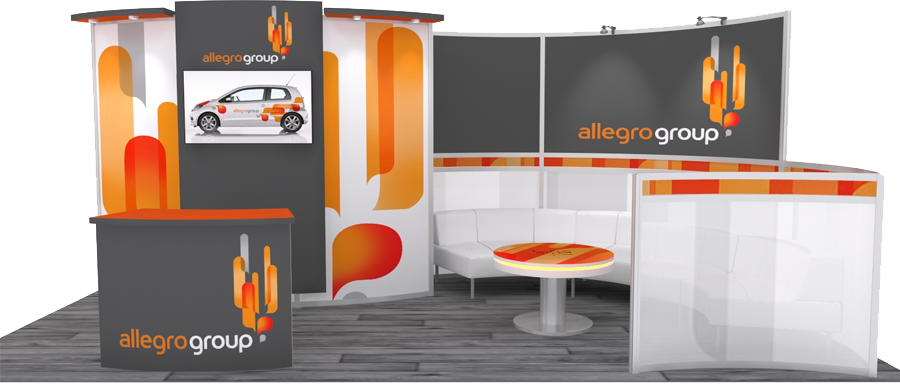 All versions of the Zippity Doo Dah look fantastic from all angles