Why Wholesale Trade Shows Are a Must for Your Business
Every business is looking for the perfect competitive advantage in their industry to get ahead, and stay ahead. Wholesale Trade Shows can help your business achieve this and more if you know how to use them to your advantage. So we have put together for you, a guide to wholesale conventions for the vendor and attendee!
Build Connections
Possibly the most beneficial aspect of going to distributor trade shows is making new connections. As the vendor, you meet potential new buyers and get the chance to start a new customer relationship. Customer relationships are important for the buyer and the seller. As the seller attending the trade show, you want to show the attendees that your brand is consistent, legitimate, and that their time is important to you. You want to build trust with the buyer so you can increase your brand loyalty down the road. As the buyer, trade shows are the perfect way to experience the vendor you may purchase from and see their tangible products, versus looking at them on a screen. Face to face interaction is a great way to build trust with your vendor.
Look for Trends
Businesses trying to stay ahead in their industry is no easy feat, but attending trade shows can make it easier! Attending these conventions helps vendors and buyers see what the newest trends will be. Distributors may display their products that will be released in two seasons versus you finding out about it after it already hits the shelves. For vendors, spotting new trends helps their business plan immensely. After the show, you can go back and revise your business plans to adapt to the upcoming market environment and gain a competitive advantage in your industry. For the attendees looking to buy, trend spotting is a great tool to help you prepare for your purchases. Knowing what will be released before anyone else gives you the advantage of purchasing power.
Come Prepared
Wholesale trade show events are a great tool when you come prepared. However, if you show up with no plan but to wonder aimlessly, you will be far less successful. Distributor events tend to be on a very large scale so wear comfortable walking shoes, you'll need them! We recommend that attendees bring a bag for vendor prizes and brochures. A bag with wheels is most ideal. Attendees should also bring a pen and paper to take notes as you walk by and review them later! For the best results, we recommend that you bring a stapler so you can attach the vendor's business card to any other information they give you. This makes following up with them after the show much easier. Plan ahead of time what vendors you would like to meet with so you can use your time as efficient as possible.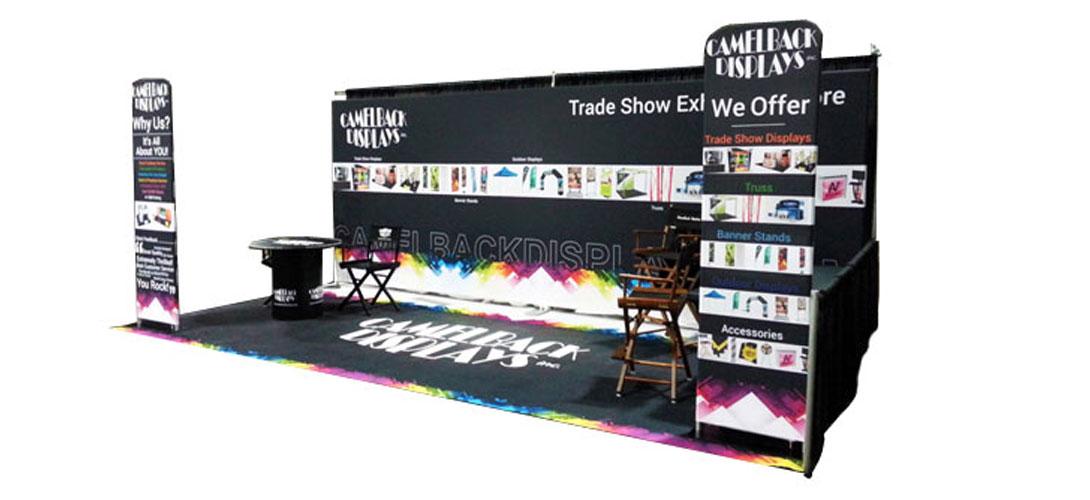 Branding
Branding is extremely important at wholesale conventions. As attendees walk by your trade show display, you want them to get a sense of your company culture. Be sure everything is properly branded, from your Banner Stands to your Tension Fabric Backwalls. You want everything in your display area to look consistent. As attendees, you should look for those vendors that have a strong consistent message in their booth. Typically, these are the serious companies that you want to do business with. For more Trade Show Booth Ideas to give you a strong booth presence, Click Here!
If you have any questions For your Next Trade Show, or Want to check all the possibilities. Contact Us Here and Check All our Trade Show Products