Pipe and Drape Basics
What are the typical 4 components of Pipe and Drape?
– Uprights, Bases, Drape, and Drape Supports.
If you are new to Pipe and Drape, we suggest you begin with an industry standard, the fixed height 8′ upright.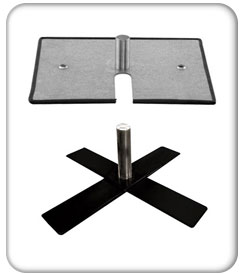 Bases stabilize the frame and when taken down can be stacked for better storage. Bases determine what type of uprights and system you use.
The Slip-Fit System (one of the most popular): Use this system to save time in setup and takedown.
The Screw-In System: Often used when buying in bulk at shows and events. This is a great system to save space when in storage.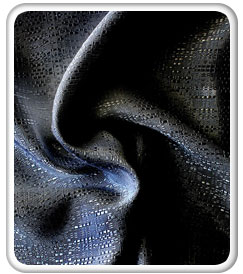 More and more companies are using Poly Premier fabric which has a flat, professional finish and is reasonably priced. Banjo Drape can also be available at an even better
price. Performance Velour is the highest quality fabric type, and is a 100% blackout fabric guaranteed to block incoming light.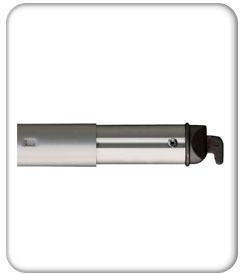 The 6′-10′ Drape Support is a very popular product to begin with and is Telescoping-Type Drape Support, which offers a variety of width options.
TIP: Pipe and Drape is usually purchased in 10' sections.
Typical Uses for Pipe and Drape
Decoration for Special Events
A Wedding or Dinner Rehearsal
Tradeshows and Conferences
Press Conferences or Backwalls
What do I typically start with?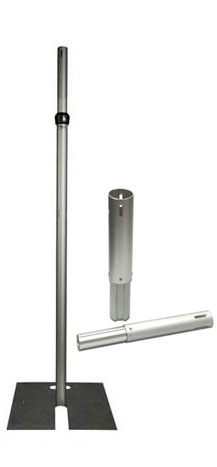 A great place to start is a standard, fixed height product. As you grow, you can add more pieces to extend your uprights. You can build onto it as your business grows.  We also offer adjustable uprights.

Extensions can add an additional 2', 4', or 6' to your existing upright. They slide into the upright with no tools needed. Just remember, if you need to go taller, base weights are advised for extra stability.
Top of the line drapery.  Use 3 sections per 10 feet.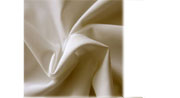 To achieve 50% fullness per 10′ section, we recommend using 3-panels. Generally,  white or black are good colors to get started.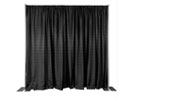 A slightly shiny or glossy, economical drape. It is typically used in trade shows and conventions.

Kits are a great introduction to Pipe and Drape. If you are still confused on how to buy by the piece, we eliminate the guesswork!
We make it easy: each kit will include all the components needed to set up specified sections of 10′ backdrops.
Kits can include 2 uprights, 2 bases, 1 drape support and drape per 10′ section, but we can quote any configuration needed.
Multi-use: can convert into a wedding canopy, portable dressing room or photo booth.
8′ Fixed Height Backdrop Kit
Most popular kit!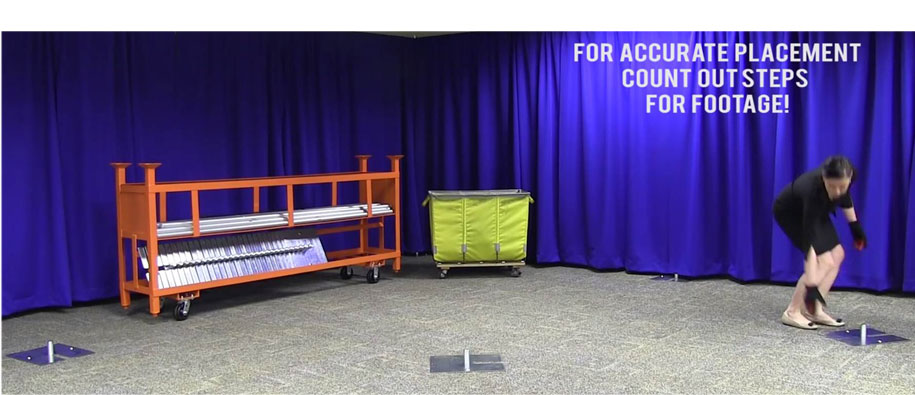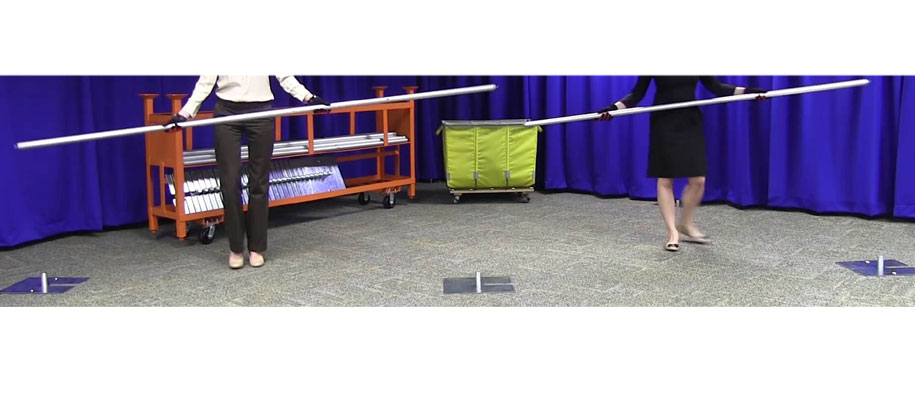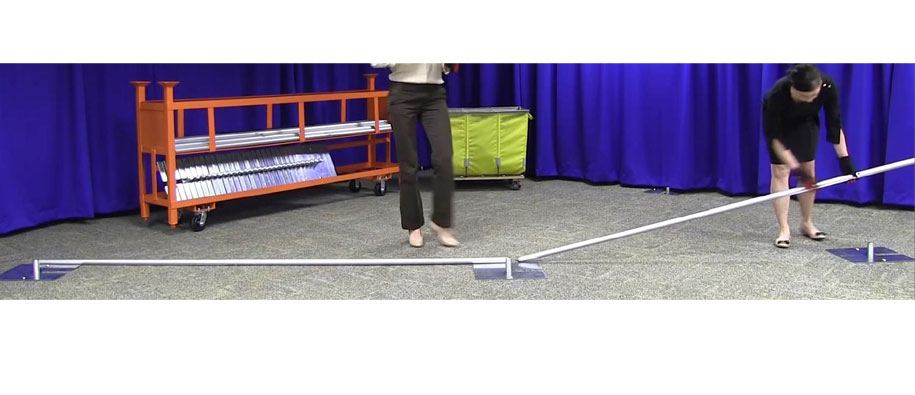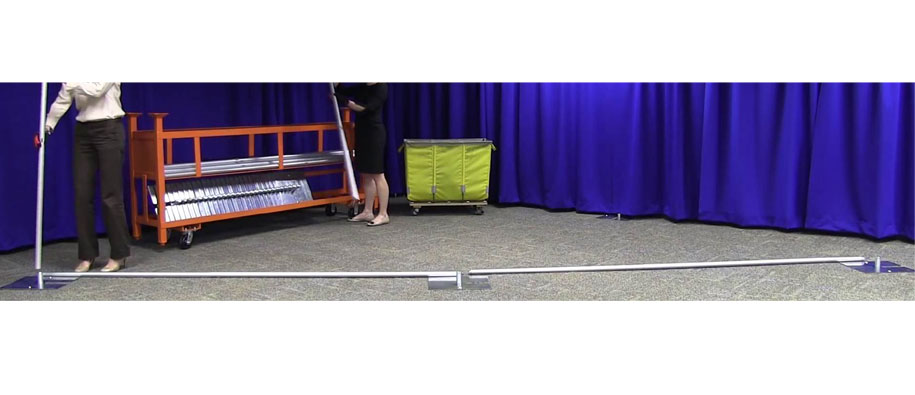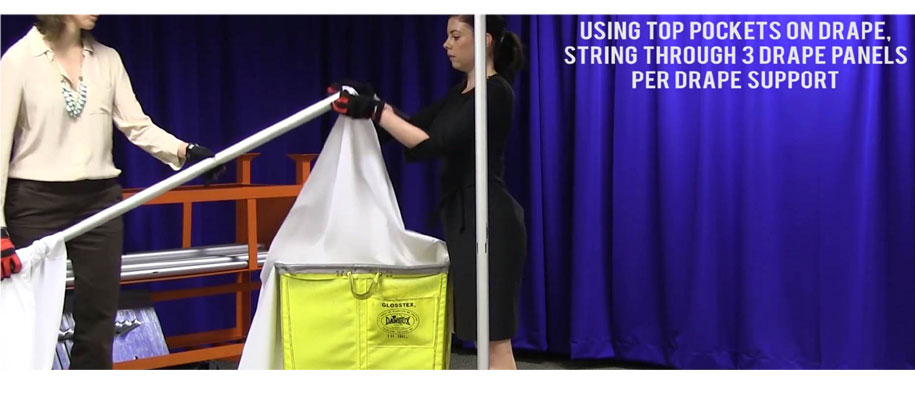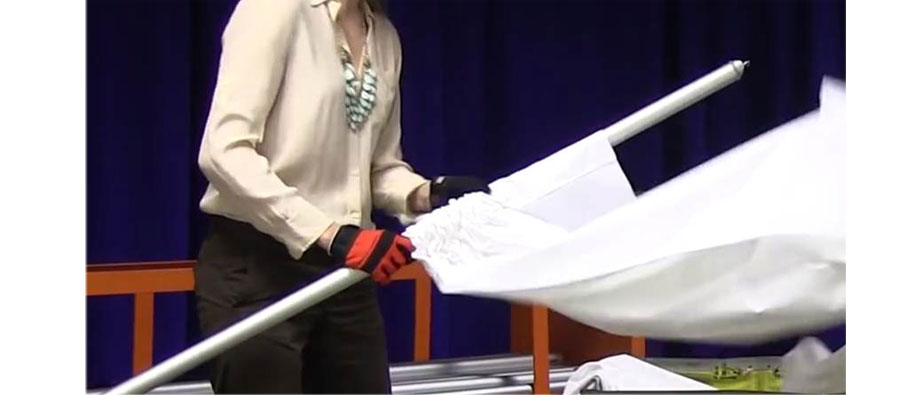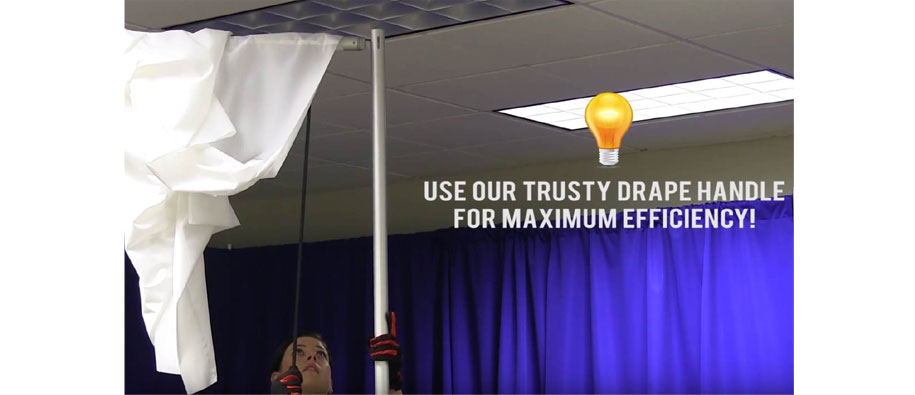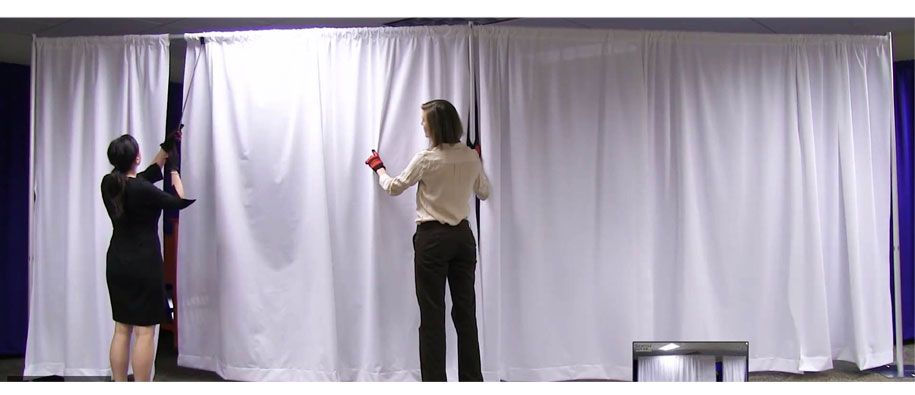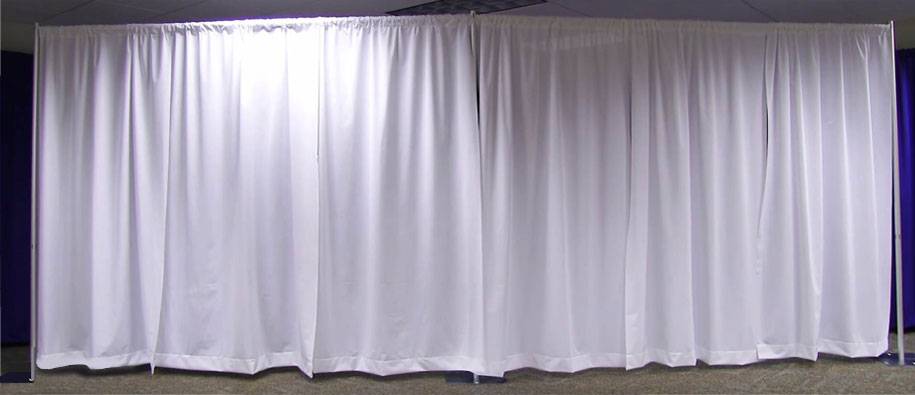 Pipe & drape hardware slip together using a series of slots and button stops.
Drapes slip over supports with using rod pockets.
Storage is important in keeping your products organized, clean and easily available. A  Combo-Cart holds your Pipe and Drape framework, in a convenient storage cart.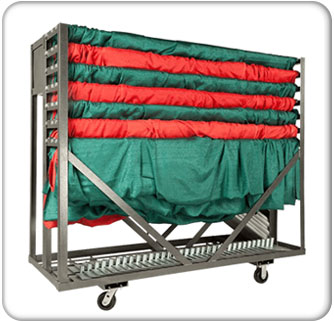 This is a popular product. Store everything you need up to 200 feet of Pipe and Drape. You can store the drape pre-strung.
This is a very affordable option, it's designed to keep your drape clean, organized, and accessible for your events. Holds up to 150lbs of drape.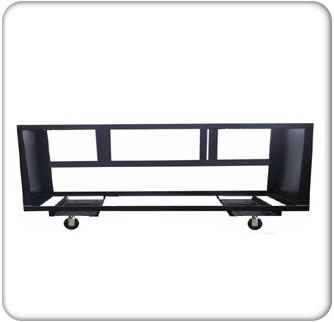 This cart gives you plenty of room. It can hold up to 60 uprights, bases, and drape supports (8′ uprights and 16″ x 14″ bases)
Do you have questions or need more help? Contact us today at 1-877-268-7469.
Articles:

Pop Up Displays
---