FREE STANDING MONITOR STANDS

– COMPLETE YOUR PRESENTATION
Looking to create a multimedia presentation? We offer a wide selection of Portable Monitor Stands and Monitor Kiosks to accommodate your display needs. Our monitor holders are available in a range of sizes and styles to display single, double, triple, quadruple and multiple monitors! Explore our basic models or go with something more customizable! Freestanding, Portable Solutions for the Trade Show Floor!
Attract attention and promote your business with Timberline Monitor Stands
– Vesa compatible large monitor mount- supports up to a 50″ LCD screen, up to 50 lbs.
– High definition dye-sublimation graphic
– Soft wheeled case is included
The Standroid Stand Alone Display is a great new way to incorporate flat screen monitor into any trade show booth or marketing event.
–  Offers a slim display to accommodate up to a 46″ monitor.

All Tool-Free – Customizable – Easy to Set Up
We have a large collection of Peerless Free Standing Monitor Stands offering many different monitor sizes options to meet your needs. This monitor floor stand series offers a range of solutions for displaying your monitor.

Customizable to most monitor sizes and Vesa compatible models
You will not find Truss Monitor holders anywhere else! These Camelback exclusive customizable units are strong, and capable of holding heavy monitors and screens. 
MADE IN THE USA
FREE STANDING VIDEO WALL STANDS
The highest quality video wall mount on the market
at an incredible value!
2 x 2 and 3 x 3 styles available. 2 x 2 holds up to 500 lbs. and 2 or 4 40″ to 60″ monitors. 3 x 3 holds up to 1000 lbs. and up to 9 46″ to 55″ monitors.
From:      _-_____________
Camelback Displays offers a wide selection of display solutions for your iPad! Many of our leading trade show displays have iPad and tablet mounting accessories available that will easily attach to your display.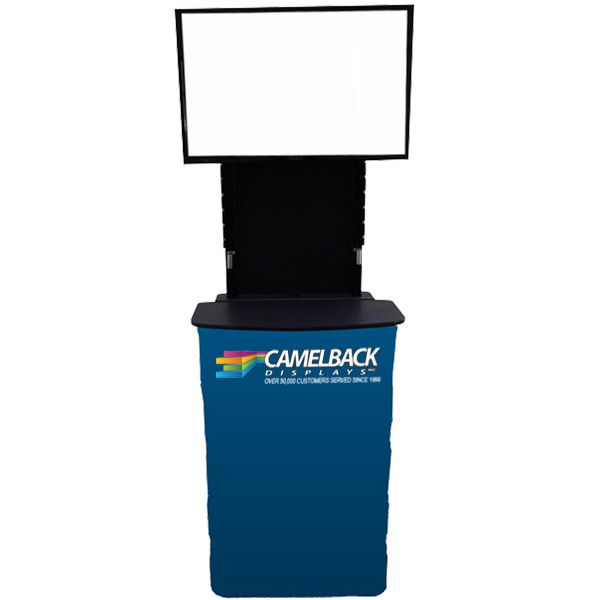 Fully compatible with almost any device
24″ and 42″ LCD Screen / Monitor Portable Rolling Kiosk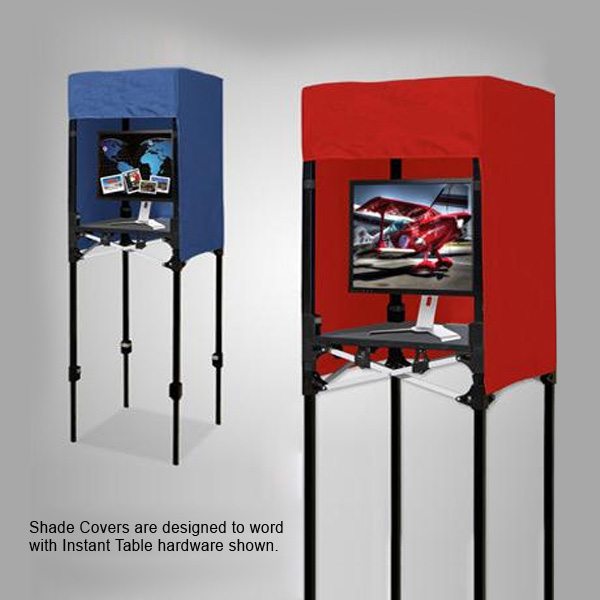 Reduce reflection, protect from the sun, & helps maintain consistent color calibration
MONITOR STAND BUYER'S GUIDE
Camelback's Got Your Back with great prices on quality logo table covers! Ask about our quick-ship program!  Many table skirts & covers can ship the same day!
We offer a huge variety of trade show displays, trade show exhibits and trade show booths. Just scroll down & see!
From:      _-_____________