How To Find the Right Trade Show

How To Find the Right Trade Show?
So many factors go into finding the right tradeshow event for your company. Whether it's the city's location, target audience, or budget, you must do some research to figure out if it's worth the effort, time, and money to attend!
Here are some tips to get you started if you are a little leery on which show to attend and why.
Which tradeshow event will benefit your company's needs most?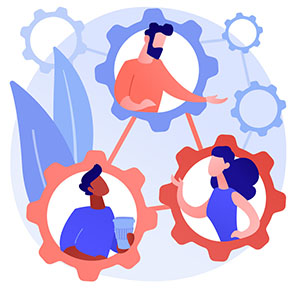 Not all trade shows are created equally. With different tradeshow market types, you must first figure out which market is best for your company's needs. Do you want to increase your leads or sales? Maybe you're introducing a new item to your line of products. Or you just re-branded your company and want to let everyone in your industry know. So which tradeshow would be most beneficial to your company's needs…
At a Consumer-Focused show, you are trying to make a name for yourself. You want the public to notice your company and its services. At events like these, your goal is to grow your business, get more leads and have the audience familiarize themselves with your brand.
At Industry Tradeshows, you will be exhibiting with your peers or at least those in very similar industries. This is your opportunity to network and forecast for your company's future. On most occasions, industry-specific shows will also bring in big buyers or purchasers for companies that your business focuses on or currently pursues.
Consider which type of tradeshow will benefit your business more in the long run. Could your company possibly benefit from exhibiting at both types of tradeshows? Your sales and marketing teams should be able to give you some input on which tradeshows will meet your goals, be it – bring in attendees, dollars, or publicity.
The popularity, wheres, and whens of a trade show could determine your attendance.
A trade show's history means a lot! Has this been a long-lasting successful show in your industry or is this a show that is so new it hasn't developed a good following yet? Has it been publicized well in your business sector? Do your peers gauge their business on the success of this trade show? Do some research. Talk to your customers and ask your peers in the industry! Find out if they plan on attending and what they're looking to accomplish at a show.
Location can play a big part in deciding if you will attend a trade show. Keep in mind usually 40-60% of attendees come from a 200-mile radius from the show's location. You want to consider if this location will have your target demographic audience. Logistics could determine if you attend a show or not. Each trade show location has specific guidelines you must follow. From installation and dismantle dates to drayage services and logistical deadlines. Plan accordingly and make sure if you have to travel to another city, you have budgeted for all the travel expenses on top of exhibit costs. The last thing you want is unexpected costs due to location demands.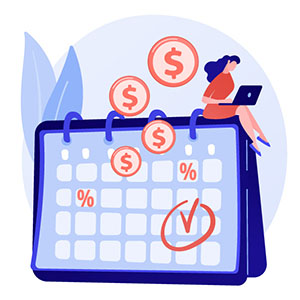 The whens of a trade show are as important as the popularity and wheres. When will this particular trade show exhibit? How does it fall in line with your company's needs? Is it too early or late in the year, for your company's buying patterns or selling needs? Are there multiple shows happening around the same time that you want to attend, and could this impact attendance? In many cases, trade shows are held around the same time each year, and few that show twice a year. That's why it is so important to make sure the show you want to attend falls in line with your companies needs. Introducing a new product for a specific season needs to have a corresponding show. Exhibiting at the wrong time of the year could make or break you in your industry! Also, when a potential trade show falls on or around the holidays or peak travel season, planning is crucial. Meeting deadlines for every aspect of a trade show from booth graphics and shipping to booking hotel rooms and staffing could determine when and if you exhibit a show.
Remember, you can always ask your trade show management team for event statistics and demographics from the previous years to help determine which show you should attend.
Figuring out if you can afford to exhibit at a particular trade show.
Each trade show event has a different price tag, Research the cost behind the particular show on your wish list and see if it falls within your ROI. Establish a budget and make a list of all the potential costs involved and decide if you can afford to attend.
Consider all the costs involved; booth location and space, booth design, show fees, show services, travel expenses, promotional materials, staff, union rates, and of course shipping. Make sure to budget for any accidentals as well. Trade show costs add up quickly if not well prepared!
Visit the show.
If possible, try to attend the show before committing to it! This will give you the lay of the land for upcoming shows. Evaluate the crowd and participants to see if it's the right fit for your company's needs and goals.
Location of your booth.
Choose your space wisely! Every trade show has its prime spots. Familiarize yourself with the floor plan. Consider how close you want to be to the entrances, seminar sites, competitors, restrooms, or food stations. Try to avoid low ceilings, columns, and dead-end aisles. Access to your booth should be easy for both set-up purposes and foot traffic.
What does this trade show have to offer?
Most trade shows offer seminars or showcase industry leaders through announcements or signage. Find out if you can participate in sponsoring an event, speaker, or purchase ad space in the show's magazine. What other marketing possibilities could a particular trade show offer if you attend?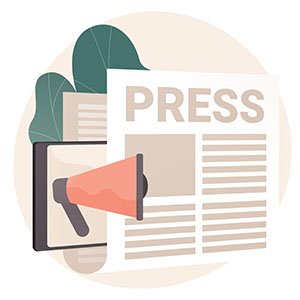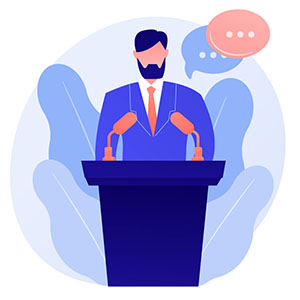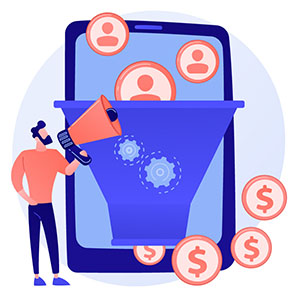 Once you've done all your homework and asked all the questions, it should be easier to choose which trade show is right for your company. Go with your gut and make a game plan that matches your company's objectives. But if you still need some help on when and how to start, feel free to contact one of our representatives. We have years of experience in the trade show industry, and can provide you with the right guidance to successfully choose the right trade show for you!