PORTABLE MODULAR COUNTERS



The perfect modular counter system for interactive marketing. With intelligent functionality and attractive designs, SOLO creates portable branded environments to offer your services, promote your products or get to know your customers.
SOLO QUATTRO's exclusive patented modular system allows for multiple configurations and a wide variety of accessories, as well as hassle free setup.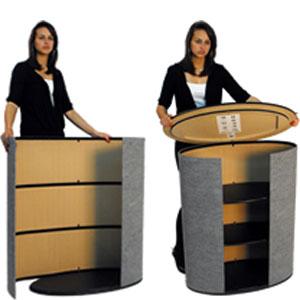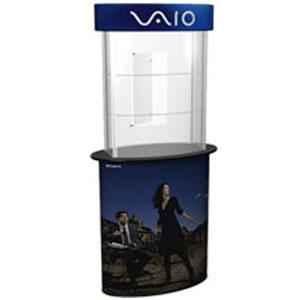 TENSAFLEX is a unique structure that's designed make setup of displays much easier and carefree. It's functional design provides rigidity to make SOLO QUATTRO a very sturdy counter, resisting up to ten times its weight.
Moreover, it was designed to roll up into a compact tube, for convenient packing in a handy carry bag. It is finished with hook & loop friendly fabric to make graphic changes a snap. The interior includes hook and loop strips, to construct SOLO's quickly with no tools.