Banner Stands Offer High Impact for A Low Price
You see them everywhere…stores, malls, offices, the dentist and even at the grocery store: Banner Stands!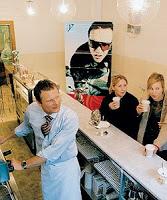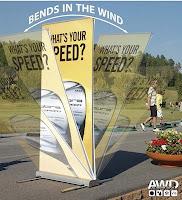 They come in variety of shapes and sizes, depending on the needs of the marketer. Some are for a quick sales presentation so need to be set up in seconds. Others need to be placed outside temporarily and therefore need extra weight to hold them in place. Still other banner stands just need to be BIG!
And usually, the goal is to display some type of marketing message.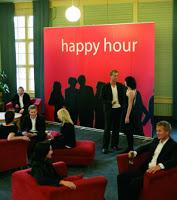 What is so great about banner stands?
Let's put it this way….they are affordable and get the job done!
Have a high traffic area in a store and need to attract attention about some product or promotion? A tall free standing banner stand that is strategically placed near this traffic is the answer!
At your trade show, do you need a large graphic image displayed, but don't have the budget for a mural display? A large 10ft wide banner stand is the answer!
Does your bank need to announce a new checking account promotion to the thousands of people standing in line for tellers each week? Use a banner stand at the entrance of the line!
Does your restaurant need more walk-ins? Place an outdoor banner stand near your entrance to pull hungry people in!
The idea is that banner stands can be used inexpensively for a high impact. Most with graphics cost a few hundred dollars and can be placed practically anywhere you need them. The large graphic image is an attention grabber and if designed well, can increase your sales. Not only that, graphics can easily be changed for new promotions or updates. Banner stands are extremely easy to use and require no outside assistance, which means you save money in setting up your marketing message.