How to Attract Visitors at Trade Shows
How to Attract Visitors at Trade Shows
By Sammi Brooks
CONNECTING.
Connecting with social media before, during, and after your trade show as well as with the visitors at your trade show.
Send out e-blasts months before your trade show.

Send a reminder a couple of weeks before your upcoming trade show.

Post on social media to talk about related products you will be showing at your trade show, and create some hashtags.

Repeat the posts for weeks prior to the trade show. People tend to remember things better when they see it multiple times.
Also, let the viewers know special tips and prizes will be given away at the trade show. Everybody likes freebies and tips. Think of a fun and interactive game that relates to your products and trade show theme. Not only will it connect you with the visitors, but it can also lead to the next big sales for your business. Don't forget to ask your visitors for business cards and contact info and follow up the day after the show.
THEME FOR YOUR TRADE SHOW BOOTH.
There are many booths at the trade show. One way to stand out from the crowd is to come up with a unique theme for your trade show booth. This will give the visitors something to remember about your booth. It can be the graphics, vibrant colors, and/or lighting that are shown on your displays, custom elements, or furniture that reflects your brands. Don't forget to connect the giveaway prizes to your trade show theme. That is something your visitors will bring back to their office or home that will remind them of your trade show booth.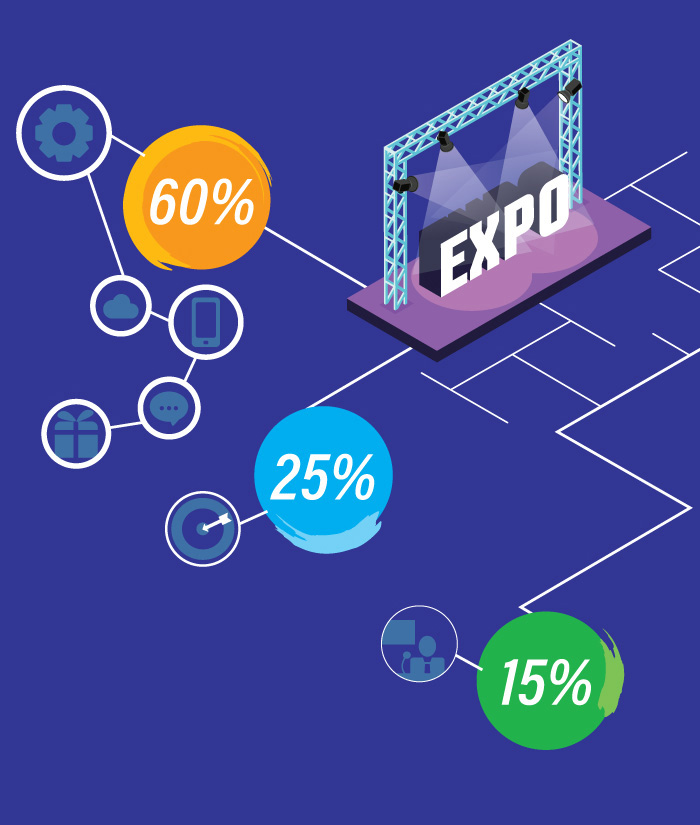 PERFORM DEMONSTRATIONS.
People are always curious. Having demonstrations at your booth can attract visitors and make them stay longer. You will have a higher chance to talk to them the longer they stay at your booth. If your demonstrations can get your visitors involved, it will help them to understand your products better and gain their interest.