20 Top Trade Show Marketing Ideas
The goal behind the scrawl that follows is to offer up a concise and superbly written editorial about 20 Top Trade Show Marketing Ideas that will save you time and effort by outlining what you need to do to make your next trade show a success.  At least, that is what my ghostwriter tells me.
For many companies, trade shows are about making connections, building your client base and growing your company's sales.  Good planning and execution help you get further down the tunnel towards marketing happiness.  True story.
Onsite 3D Marketing!
So let's talk about your exhibit booth.  Treat it like the three dimensional marketing tool it is and turn it into a giant magnet for attracting attendees.  Every aspect of it should be designed to help you with this goal.  Every section has its purpose.  Even the size makes a statement about your company.
Need Help With Your Exhibit?  Call 1-877-268-7469 or Click Here!
Break The Rules!
"Being like everybody is the same as being nobody" – Rod Serling
Have you ever been driving at night and noticed the car behind you had no lights on?  Depending on the road, most cars will look invisible.  The same thing happens at trade shows if your exhibit looks like all of the neighboring booths.  It's important to (cliché's to follow) stand out, look unique and have impacted so that your display pulls in people and therefore…brings in sales leads.
But if you follow the same pattern as everyone else, how can you compete?  If you want to stand out, a good rule of thumb is to become a rule breaker!  Dare to be different with color, your exhibit design, the people manning the booth, the entertainment, the choice of graphics, the swag, the lighting.  Be loud… Be proud!
(Disclaimer) That is not to say to be gaudy or tasteless while you are being loud and proud.  You may get a lot of attention if you cross the line but is anyone going to buy your products or services if you paint a huge negative impression?
Be Smart.  Do The Basics!
Yeah Yeah… You've heard it all before (but there is a reason you've heard it before).  Take care of all the things you need to do for pre-show, during the show and post-show.  It will pay off.
Though this be madness, yet there is method isn't  – Hamlet
Plan your exhibit way ahead of the deadline and think about other trade shows you may adapt it for.  You may find that your most important show needs to utilize an island exhibit, but there are other smaller events later in the year that needs something smaller.  Why not save time and energy by planning for both now?  Some components of the island may work great for an inline booth if you plan for it.  Trust in the spirit of ROI!
Need Help With Your Display? Call 1-877-268-7469 or Click Here!
"Hailing on all frequencies!" – Chief Communications Officer Uhura
Dust off your email blast list, your target prospect list, your client list, your employee list, your mom's favorite recipe list and get to work letting everyone know who needs to know, about your grand marketing plan of exhibiting at the next trade show.
"If you got something to say, you should say it or it's just gonna tear you up inside." – Macgyver
Plan collateral marketing material, update business cards, develop a social media plan, add show information to your website, buy ad space in the show guide and set up lead capture.  Wait, there's more!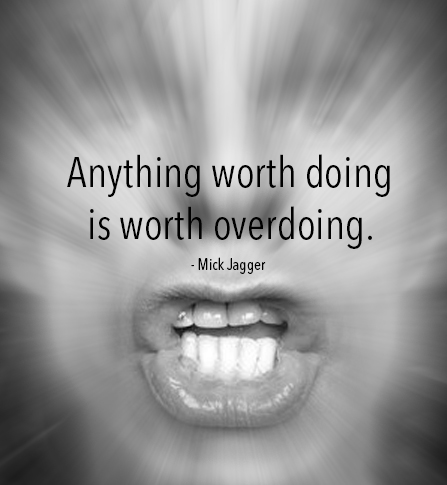 "Anything worth doing is worth overdoing" – Mick Jagger
Tie it all together for the day of the show.  It is important to be consistent.  Business cards and brochures need to be up to date with the same look.  People need to work the booth who can do what is needed (smiling all day for example) and the team has to look and work like a team.  That means dressing for the event, whether it is casual Friday clothes or logo shirts and caps.  Decide what offers you are using on show day and tie it in on social media, your website, and marketing handouts.  Have a plan ready for organizing and storing leads (hint 1: it's smart to use your smartphones), taking orders and doing proposals.  If you have a website that is used as a sales tool, be prepared to use a laptop, tablet or even your phone to present information (hint 2: your phone is the last resort).  Make a plan for any important sales prospects or clients that you know are attending.  Trade shows are also a good time to do short impromptu surveys or give product demonstrations.
"I know this sounds insane, but this is an insane world" – Rick Grimes
When the big day (or days) is over, decide what you are going to do with those leads.  Most of the people that visited your booth will usually become a client of your company of their own volition, so basically just wait for the business to pour in….WRONG!  Anyone in sales can tell you that the real work begins after you obtain a fresh set of leads.  Decisions have to be made on when to reconnect, how to reconnect, who is going to reconnect, how to thoroughly work the leads and determining a strategy for winning the business.  And…someone (probably you) has to actually do all of that planning and work; sometimes while taking care of existing day to day operations of a business at the same time.  A good CRM like Salesforce.com can help with all of this.  Just remember that it can be done.  It must be done!
One of the best times to plan how to approach the next show is to take stock of what went right and what went wrong with your last trade show.  Make good notes for next time and enter them in your exhibit marketing plan.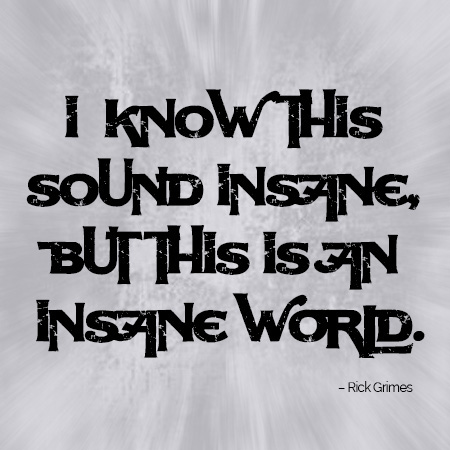 So what about the 20 trade show marketing ideas?
Look, we needed a number, OK?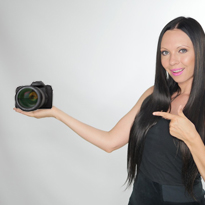 2. Do a product demonstration to corral a group of interested visitors who may turn into interested customers. Use audio-visual presentation products to help. Be sure to give specific times so people can plan to be there.
6. Have a drawing. This is very old hat, but it works to get visitors in. Give something away of value.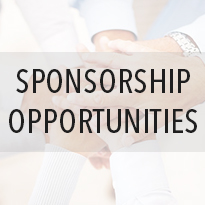 7. Depending on the event, be a show sponsor. This involves extra expense, but it can pay off quite well because of the extra exposure.
8. Instead of a booth at a major trade show, choose a large hotel suite at the venue (important) if it is not in the budget to be an exhibitor. Sometimes you just want to meet with existing clients to make deals, demo products and discuss business relationships. It also gives you an opportunity to network at the trade show.
12. Introduce a new product or service or put a new spin on an existing offering. This alone might be reason enough for exhibiting.
14. Produce a workshop in your field of expertise. Some trade shows will happily work with you for this (because you pay them) and it gives you a lot of exposure at the show and builds credibility for your company. If the trade show is local to you, it may be possible to lure attendees to your office or showroom to do the workshop there after hours.
17. Utilize interactivity. If you are giving a demonstration, get visitors to participate. The easy example is a cooking demo where someone from the audience gets up and helps the cook produce a dish. People can also be lured in with a game.  One idea is to set up iPad or tablet stands that are tied to a large screen and the high score wins a prize.
18. Harness the power of testimonials. There is nothing like a great testimonial to sell others on your company, products or services. Produce a testimonial video that highlights direct quotes from clients who love your company.  Include actual interviews with happy customers who tell the story of how you helped them.  Be sure to use a monitor that can be seen from the aisle.
19. Facebook Live.  In addition to announcing products, displaying interesting memes and showing cute videos of dogs getting into trouble, social media can help you at your event.  One idea is to use Facebook Live, which simply live streams video.  You can use it to interview attendees, give show updates and create events at the show that has the power to pull people into the experience that were unable to attend.  https://live.fb.com
20. Offer goody-bags for social media likes and follows. If it's targeted right, you can build your social media followers dramatically. The more people following you, the higher the chance you can sell them your products and services.  Goody-bag contents can include snacks and small gifts.  Keep it simple, fun and inexpensive.