CAMELBACK DISPLAYS

 – YOUR ONE-STOP SHOP FOR TRADE SHOW DISPLAYS
Welcome to Camelback Displays – Your One-Stop shop for Trade Show Displays! We are here to help you build, organize, and execute the perfect marketing experience for your next trade show, business event, or advertising opportunity. Our staff of trade show and exhibit veterans are here to guide you through the process and ensure that you and your company have everything you need from Trade Show Displays Exhibits to Portable Trade Show Booths to steal the show. We pride ourselves on being a one-stop shop. Whether you are in need of a double-decker trade show exhibit or just one portable banner stand we have it and can help you build an experience to remember. Camelback can even help you design your exhibit, graphics, print materials, and everything else you might need for your next marketing campaign. Try browsing some of our most popular products and designs to get started.  Feel free to call us if you have any questions or would like to learn more about the products or services we offer.
Add the WOW Factor to your trade show display! It features bold, bright, backlit graphics combined with functional, modern meeting spaces to attract attendees.
CAMELBACK DISPLAYS

GRAPHIC DESIGN SERVICES
With design continually changes and new concepts immerge, staying up to date with the world of design is critical. Your brand has a powerful story and it's being effectively expressed across all platform in an appealing and memorable way. Camelback's design team can create aesthetic designs for clients like you that communicate what your brand is all about, and can deliver results for every piece of your design strategy.
CAMELBACK DISPLAYS 

EXPERIENCE
Here at Camelback Displays, we strive to offer our customers absolutely everything they need to manifest dreams into reality!
CUSTOMER CONSULTING

Our tradeshow specialists have over 75 years of combined experience! Allow them to help you create your next exhibit!

MORE

DESIGN SERVICES

Our team of professional designers are ready to assist you in creatively developing your visions into the display of a lifetime!

MORE

PROJECT LOGISTICS

We are dedicated to ensure your display comes out absolutely perfect and ready for the big day!

MORE
CAMELBACK DISPLAYS

 PROCESS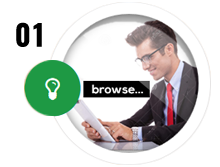 BROWSE 

AND

CONSULT

WITH CAMELBACK SPECIALISTS
Allow our professional and experienced staff to help you understand exactly what trade show displays, products, and accessories are right for your arrangement. Camelback has been helping satisfied customers develop perfect trade show displays since 1999!
We know upcoming shows can be overwhelming. Camelback can ensure this does not happen. Our specialists will guide you through everything and anything you may need help with concerning your next big event. Allow us to help create and plan your next exhibit or marketing campaign and we promise you will not be disappointed!
DESIGN YOUR
DREAM

DISPLAY

Camelback's professional staff and exhibit specialists can help you design the perfect exhibit. Whether you create your graphics and simply need help ensuring they fit your display, or if you need us to design your exhibit from scratch, we are here to help!

Our first class graphic design specialists and marketing professionals can help ensure that you nail your next event. If you need help perfecting a design or would like help with design services in general check out the Graphic Design Services page or call us at 1-877-268-7469.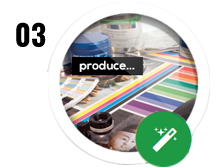 MANIFEST YOUR
DREAM

INTO

REALITY

Camelback will guide you through the entire design process if needed. Keep you updated throughout printing and construction, and most importantly work with you to ensure you have everything you need ready and available the day of your show. We have even shipped complete products and exhibits to the event center on opening day to ensure our rush clients still make it to the big show!

Call us today and not only can we build you the perfect exhibit or design you the perfect marketing campaign, we can work with you to get everything delivered where you need it and on time! Not to mention at the very lowest rate possible!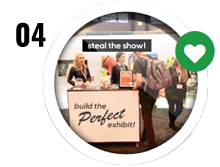 STEAL THE

SHOW

, ADMIRE YOUR

 CREATION
After we have helped you through the entire trade show, event, or marketing process all you have to do is sit back and relax. Admire your phenomenal creation and watch as everyone enjoys and interacts with your new exhibit or design.
We have helped over 36,000 different customers since 1999 steal the show, and plan to continue doing so for years to come. We love seeing the smile on our clients faces when their brand new exhibit is unveiled or they receive any of our finished products or services. Call us today at 1-877-268-7469 and we can help you get started on making your next big show or event a great one!
CHECK OUT OUR

FEATURED
PRODUCTS
Timeless and Hot products that everyone is looking for! Check back frequently for new and exciting Camelback Displays products. From simple Banner Stands to GIANT Double Decker Exhibits, we have you covered!
CAMELBACK DISPLAYS

 ARTICLES